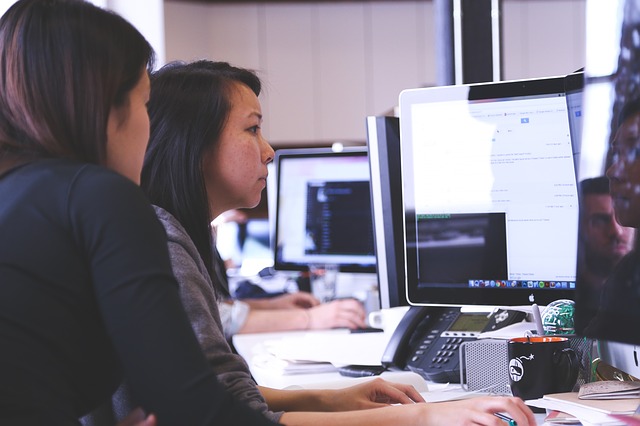 It's without a doubt that outsourcing to the Philippines has been a pivotal venture for many businesses of all scales around the world. Falling nothing short of a global phenomenon, the Philippine call center industry – one of the hottest outsourcing market in the country – is now, in fact, the world's top business process outsourcing (BPO) for voice-based services.
With a reputation as one of the leaders in today's BPO industry, the Philippines surely have a lot in store for every business around the globe. To give a glimpse of what the Philippines has to offer in the global outsourcing market, we detail in this infographic the latest and top reasons why most foreign businesses outsource to the Philippines.
Key Features of the Philippine Workforce
Third largest English-speaking country in the world.
6% literacy rate.
Produces more than half a million college graduates annually.
Hardworking and creative.
Are adaptable to various work standards, lifestyles, and cultures.
 1. Most Filipinos Speak English
The wide majority of the Filipinos speaks great English. It currently ranks 3rd in Asia in terms of English proficiency, according to EF EPI. In fact, if you listen to us when we are talking to each other, we would use at least 20%-30 English words and the rest is Filipino. This is profoundly attributed to the American influence on the Philippines education system, entertainment, and media.
Aside from English language being part of the country's basic curriculum, Filipinos are confronted with English media in each and everyday as well. This makes Filipinos excellent communicators both in verbal and written English, so there is the assurance that Filipinos can represent your business with your customers with maximum efficiency.
2. Filipinos Have High Work Ethics
Filipinos have been known for their high value and beliefs in having good work ethics.  Most of us are raised to work well with others and to endure and work to get things done. The shame of letting our family, friends, and colleagues down is also something that pushes us to do their very best to whatever they're working with.
It is this trait why many countries prefer to hire Filipino workers. The sheer number of Overseas Filipino Workers (OFWs) abroad alone is a proof that Filipinos are hard-workers, industrious, trustworthy and dependable people. The same holds true in the Philippine outsourcing industry, wherein the increasing number of foreign companies outsourcing in the country is a proof that they indeed admire our hard-working attitude.
3. We Charge Less for Quality Work
Of course, many foreign businesses outsource in the Philippines because we charge less for the same or even better-quality output that they could achieve elsewhere. According to some industry reports. the typical wage of an outsourced Filipino worker is about 75% less than an American in the same position.
And we're talking here of highly-skilled college-educated Filipino workers who prefer BPO professionals as their long-term career. Such skill, commitment, and cost factor should help you augment your workforce effectively without going over budget.
4. Start-Up Friendly
The cost advantage that the Philippines has over other outsourcing destinations also means that even start-up businesses can have their own outsourced team in the Philippines. A SEO specialist, for instance, can be hired for as little as $200 to $500 per month depending on the scale of the project and skills of the outsourced employee. For less than $2,000, It is also possible to have a full-fledged outsourced team ready to serve you and your business.
5. Compatible with Western Culture
One of the barriers to a successful outsourcing partnership is cultural incompatibility. In a study conducted by Economist Intelligence Unit. "cultural differences" and "intercultural communication" are some of the most frequent answers that multinational companies gave when they were asked about the challenges they face in cross-border partnerships.
Fortunately, the Philippines is deeply immersed in Western Culture, from entertainment and technology to business and politics. Colonized by the Spaniards and Americans for about 400 years, the Philippines continues to embody many of their values and cultures until the present. Such cultural compatibility sets the Philippines in a strategic position where its people can work and collaborate with several nations, while still representing our own ethics such as hard work, perseverance, friendliness, and humility.
Hottest Philippine Outsourcing Markets
Now that you know why the Philippines has become a favored outsourcing destination by many foreign companies let us now explore the most thriving outsourcing markets in this country these days.
Call Center – Over the past recent years, the Philippine call center industry has grown significantly. Due to the influx of foreign outsourcing projects, this industry has spawned many bustling business districts across the county.
IT Services – The number of IT service providers in the country also increases per year, and most of which cater to different business IT needs such as programming, software development, web design, and tech support.
SEO – Due to the vast technological advancements and digital literacy in the country, SEO companies have sprung like mushrooms since the early 2010's. Since then, the number of foreign companies coming to the Philippines to be on 1st page of Google without breaking their bank have increased.
Online Marketing – More and more businesses are attracted to working with Philippine-based online marketing companies industry as they aim to bring their marketing efforts in the online world even if they are working on a shoestring budget.
Virtual Staff – Many virtual staff companies in the Philippines offers VAs that can be hired on a freelance basis or permanently, and provides tailored services that could help you organize your schedule, professionally handle administrative tasks, and enable you to focus on your most important jobs.
As you can see, the Philippines not only has cost-effectiveness as its competitive edge but also has a plethora of other advantages which we might not have even mentioned in this post. All things considered, there's no reason for you not to take advantage of having your own professional and reliable Filipino team these days. Try to outsource something in the Philippines today and watch your business expand as you work with this powerhouse nation of workers that is only dedicated to delivering quality service and results.
Jomer B. Gregorio is a well-rounded expert when it comes digital marketing. Jomer is also known as a semantic SEO evangelist and practitioner. Check out our Digital Marketing Services today and let us help you in achieving positive and profitable results for your business.