It is hard to ignore the good reasons why a business should run an online marketing campaign, and one of the most powerful ways to do that is via social media marketing. And when social media is being talked about, you definitely cannot avoid to discuss about Facebook, because it is without a doubt the biggest social networking site on the Internet today.
Digital marketing campaigns have become important options with regards to reaching a wider audience. Going digital means going online and, as such, provides you with a flexible marketing potential. Since technology has quickly advanced during the last half of the century, strategies concerning marketing have also followed out, it provide both new as well as interesting ways in reaching wider audiences. One of these technological innovations is digital marketing. Such a campaign lets your business successfully reach more customers and increase sales volumes due to its versatile nature.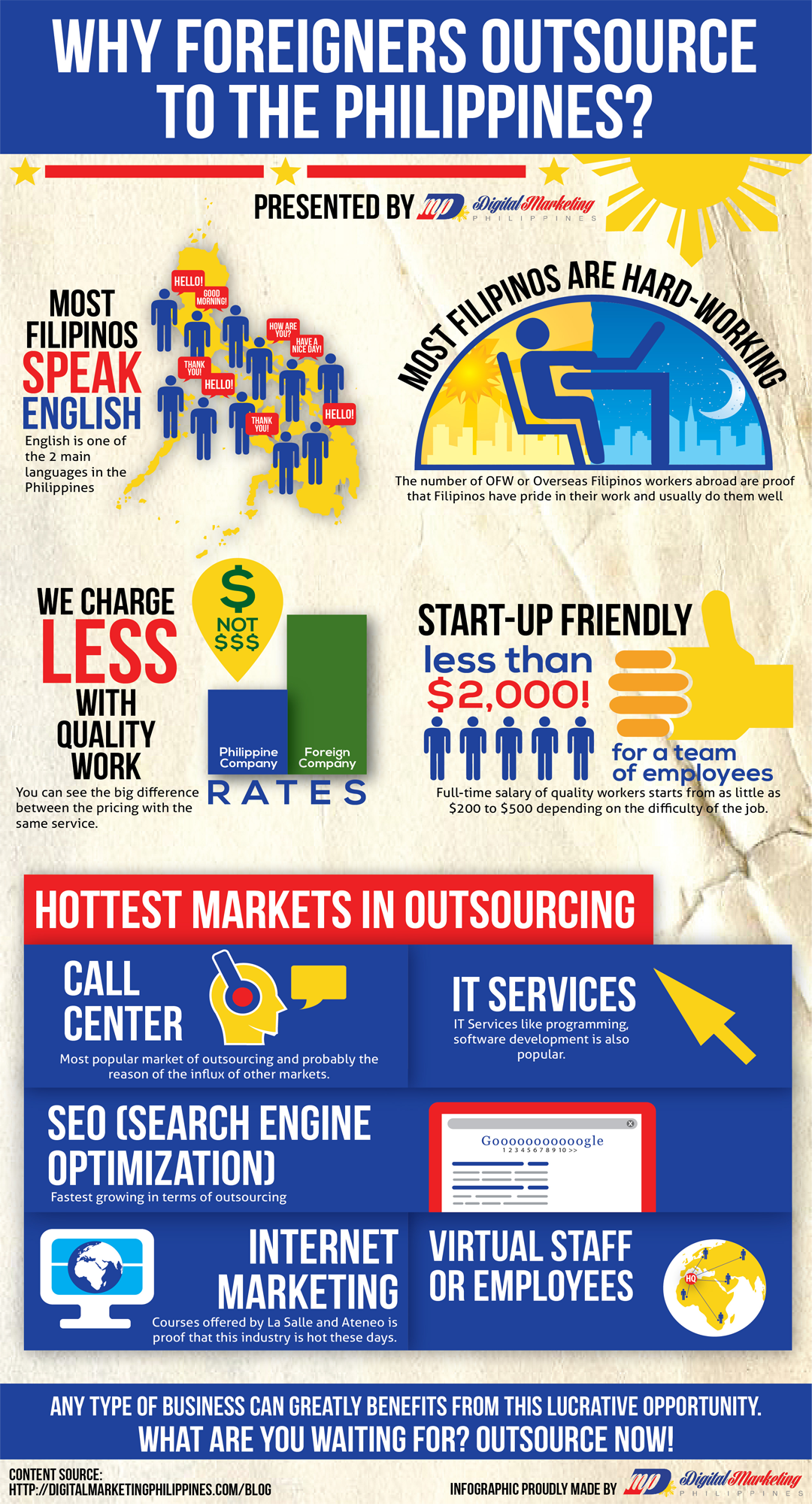 As the Philippine economy is continue to rise to its highest level. Outsourcing is also one the most helpful industries that contributes to its growth. Most Filipinos can now enjoy working in the Philippines through the outsourcing industry and choose the most suitable career for them which also give them a higher compensation than the average Philippine salary rate. Outsourcing is simply the transfer of work from one company to another company which usually located outside of the origin country of the clients or the one who wants to outsource the work.