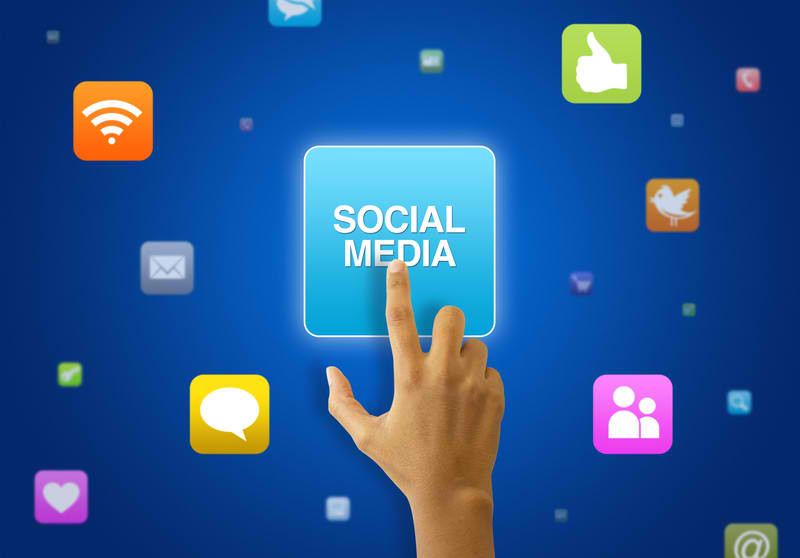 As an upcoming business owner wanting to make your mark not only in the traditional sense of doing business but also in this new, highly competitive and highly dynamic online arena. You can only do so by going multichannel boosting your digital marketing efforts with social media marketing. It is one of the hottest trends in digital marketing and one that business owners competing in this current marketplace could not afford to go without.
But before you can gain a better understanding of the basics of social media marketing, there is one aspect of this digital marketing tool that you should always take to heart. Social media marketing is more than just having a profile or a page in Facebook or Twitter. Social media marketing is about engagement and building a unique relationship with other online users that could potentially be paying customers in the long run.
Why Go For Social Media Marketing?
Many business owners and entrepreneurs do not have an understanding of the strong marketing potential social media has in boosting their business. Many think that social media networks are just a waste of time, with many even preventing their employees from accessing social media sites. What they do not understand is that social media is a very powerful tool for connecting with potential customers if the process is done right.
These business owners should take a hint from what existing businesses using digital marketing strategies are focusing on now to get ahead in their respective industry niches. There are several reports available out there that can show this, including the "Web Development Top B2B Priority in 2013" report from eMarketer. According to this report, social media is the third top priority on digital marketing spending for respondents, and is the second best channel for them to market content right after their main websites. This trend is expected to increase more in 2014.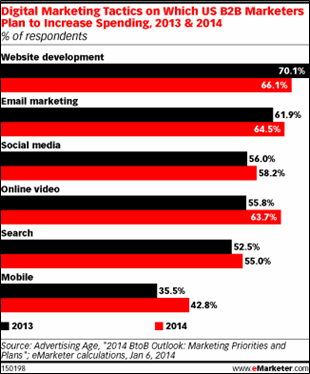 These figures just show that many businesses are serious about using social media marketing as part of their overall strategy for such tools do bring out the results they want and need to gain a better traction on the market. Social media marketing is also a very important channel to develop business branding, establishing for them a very strong online presence that will increase their credibility and reputation among existing and potential customers.
Two Basic Ways to Use Social Media for Marketing

Word-of-mouth and the recommendations and advice from friends and family is a very strong factor that will influence their purchasing behaviors. This fact holds true even in the online marketplace, with social networks emerging as the Internet's direct equivalent to word-of-mouth, with social media users' ability to share, recommend, like, and comment on almost any content available in these networks.
The ability to share, comment and other social media signals is one of the two basic ways that business owners can make use of social media for digital marketing. Business owners simply supply the content related to their brand, products or services that their targeted customers can consume in a bid to generate enough interest which can later be transmuted into sales. This is particularly true if online users see value in the content business owners will supply through social media channels.
The second basic way for using social media networks for digital advertising is the integrated paid advertising system major social networks already have available for online marketers. Paid advertising like these can attract highly targeted audiences who are also active users of these social networks. Knowing how to combine and use these two basic strategies can spell social media marketing success for any business.
Advantages and Disadvantages of Social Media Marketing

Just like any digital marketing tool, there are advantages as well as disadvantages or risks when using social media for marketing. Let's begin with the advantages and potential benefits business owners can gain when using social networks.
Advantages of Social Media Marketing
Direct interaction with customers – Business owners can have a better line of direct communication with customers that no other traditional advertising methods could ever achieve. This interaction builds trust which could later turn online users into loyal customers.
Broader Reach to a Wider Audience – Interaction with your direct connections in social media are visible not only to you and your direct connections, but also to their subscribers own network and circle. This can facilitate viral posts that will make more and more people genuinely interested about your brand, product or service.
Gain a Better Insight of Your Target Audience – The more you interact with your social media subscribers, the more you can gain a better insight of your audience and a clearer understanding of what influences them in their spending habits.
Reach a More Targeted Audience – Through social media marketing, you can target on specific groups of online users or communities with the same likes and preferences.
Helps You Gain Better Search Engine Optimization – Social media channels are used as an integral part of search engine optimization, with social media profiles and pages appearing on top-ranking search results.
Disadvantages of Social Media Marketing
The Need for Constant Maintenance – As a tool for directly engaging or interacting with online users, social media marketing will need constant maintenance and management to maintain fresh content and constant interaction.
The Need to Abide With the Social Network's Rules – You do not actually own your social media profile and pages so you need to abide with the rules, changes and limitations set by the social network to avoid being banned and your valuable content and existing relationships with online users removed.
The Need to Deal with Spammers and Trolls – Social media is a haven for trolls, spammers, thread hijackers and other unwanted elements which can run rough shot of your marketing efforts with negative comments and posts. There are however ways on how you can deal with these nuances to protect your branding and online reputation.
The Possibility of Wasting Time and Resources – If social media marketing is not done properly, you may end up with not tangible results or returns from your marketing efforts except for wasted time, money and other resources. That is why it is very important that you perform social media marketing wisely – and the following tips can jumpstart your strategies.
Jumpstart Your Social Media Marketing with the Following Tips

1. Create a Content Strategy
The success on social media marketing comes when you create a social media buzz that can go viral and reach a very audience base. You can only do so with good and high-quality content that you can post or upload in your blogs, video sharing sites, pages, profiles and other social media channels. To succeed, you must formulate a good content strategy to streamline your social media activities and gain favorable results.
You should come up with ideas for content that will attract the attention and interest of your targeted audiences. You can start by doing an extensive research of what your targeted audiences are interested in when they go to social media sites. By doing so, you can come up with materials that they would deem relevant or important, which could eventually influence their purchasing behavior in the long run.
2. Learn the Rules of Proper Social Media Engagement
The "social" in social media marketing means engagement with online users, and you should know the proper rules of interacting with your targeted audiences. Engagement is where you can increase the likes, followers, subscribers, comments, shares, re-tweets and other relevant social media signals. Your high-quality content will be your launching point so it is vital that what you provide is easily shareable by your audience.
From there you can engage and interact with them through targeted messaging, discussing main points of your content, building dynamic threads that continue to grow and become more viral, attracting the interest of your targeted audiences each step of the way. This builds a certain level of trust from your audiences, giving them the impression that you are genuinely interested in interacting with them and their interests – and not create the impression that you're only there to sell.
3. Offer a Call to Action
Once you build a higher level of trust from your targeted audiences through effective engagement and interaction, you can now offer them calls to action that will get them to know more about your brands, products or services. Calls to action can vary from inviting them to sign-up to a newsletter, download an ebook or white paper, or avail of special promos and discounts that you might be offering at that moment.

4. Always Respond to Questions and Other Queries
One important aspect of social media marketing is your targeted audiences' ability to easily ask queries related to your content. That is an integral part of getting them interested in what you have to offer and they would expect that you answer their questions promptly as much as possible. Failure to respond to comments or queries for a long time will create an impression that you are not interested in them – so why should they be interested in you?
5. Make it Easy for Your Visitors to Navigate
Social media marketing is a channel where you can drive targeted traffic to your main websites or landing pages where all the main sales activities would normally take place. With this in mind, you should ensure that your audiences can easily navigate from your social media pages to your websites as easily as possible. Avoid making the connection or navigating process too long or confusing to avoid the danger of them losing interest in what you have to offer.

6. Focus on What Works for Your Business
When starting out on your social media marketing campaign, it would be best to make use of multiple social media channels that you can manage. This will help you create a bigger and more targeted reach that can draw in targeted customers to your sales pages. However, maintaining several social media sites can be very daunting in the long run, so it would be best to identify and focus only on social media networks that work for your business. Focus only on networks that you are most comfortable with and would bring the best results.
A social media network is a very influential force in this modern world that is influencing how people get information or purchase what they need. It is a very significant factor that is fast reshaping the business and marketing landscape that is constantly evolving at only very short periods of time. As a business owner competing in this very same marketplace, you need to make use of effective digital marketing tools that bring out the best results in terms of revenues and better relationships with your customers – and social media marketing stand tall at the top.

Jomer B. Gregorio is a well-rounded expert when it comes digital marketing. Jomer is also known as a semantic SEO evangelist and practitioner. Check out our Digital Marketing Services today and let us help you in achieving positive and profitable results for your business.