Ever since the beginning of the pandemic, TikTok has dominated every aspect of our lives. From the peak of the Dalgona coffee-making craze, goofy skits, and trendy dance challenges–to educational content, the app has found its way to reach a wide range of audiences, most especially Gen Z and millennials. The video-sharing platform, known for its short-form video format, is now the fastest-growing social media network.
Different brands and businesses have attempted to market their products through the app. But, before jumping on board with their TikTok marketing campaign, business entities need to evaluate whether it is worth their time and efforts.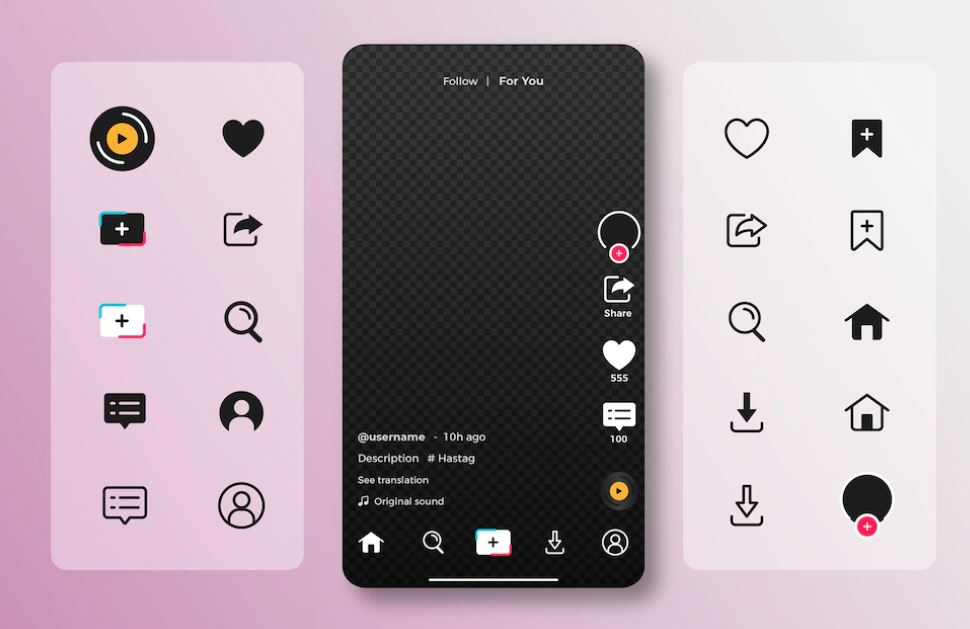 TikTok by the Numbers
By the end of 2021, the platform garnered over 656 million downloads worldwide, with an estimate of 3 billion downloads overall. Thus, continuing its streak as the top-grossing app.
As the 6th most used social media platform, TikTok has over a billion monthly active users
While the app is known for its popularity among Gen Z, it was reported that 36% of the users were between the ages of 35 to 54 during the first quarter of 2021.
Since the platform itself demands interaction, it was deemed the most engaging social media app, with an average user session of 10.85 minutes.
In the past years, users were only limited to 15 to 60 seconds of content. However, as of 2022, TikTok has enabled them to upload up to 10 minutes' worth of content (and users are enjoying it!)
FinanceTok (the Finance side of TikTok) grew by 255% in 2021.
According to AppAnnie, TikTok topped the rankings for driving consumer spending, with app users spending approximately $2.3 billion in 2021.
TikTok ads reached 17.9% of all internet users over 18 – that's 884.9 million people.
The Hows of TikTok Marketing
One of TikTok's unique features is the "For You" Page, more commonly known as FYP. While it may be similar to the regular newsfeed of other social media platforms, it still has distinct difference and challenges. The challenge lies in how brand advertisements can get to their target audience's FYP. Each individual's For You Page will be different as it is curated by an algorithm based on every user's preferences and engagements.
Now that TikTok is all about creativity, it is important to explore the various ways brand marketers can increase engagement and reach their customers. A few examples would be joining branded hashtag challenges, collaborating with famous TikTokers, and being in cooperation with different social initiatives.
The Challenges of TikTok Marketing
It is not always so easy and quick.
In contrast to the previous points, users always prefer high-production-value videos, which can be a lot of work, much like the ones on YouTube. Quality content is only possible through creativity. It is obvious that even the most talented content creators have their struggles with this.
Paid ads may not be the most cost-effective option.
TikTok ads and marketing can be expensive. It is important to plan carefully and be realistic about how to allocate resources to ensure that the brand's goals are achieved. Marketers must ask themselves these questions:

Is the ad able to tick all the boxes on a social media marketing checklist for success?
Are the assets convincing enough?
Are they addressing the concerns and needs of the target audience?
If they have a Facebook or Instagram page, they cannot link their business pages to their TikTok account.
This is more likely to be effective for products-based businesses.
Compared to other platforms, feature availability is somewhat limited in terms of paid ads and analytics.

TikTok paid advertising offers broad targeting options without the assurance that the audience will be converted
The analytics presents only 28 days' worth of data per video content
Five Things to Consider Before Investing in TikTok Marketing
Make sure the brand's target audience is actually there. It is always wise to understand their ideal customer and where they can be found.
Keep in mind the organization's values and audience. Choose intentionally and based on who or what they are and not whom they aspire to be. The wrong platform may call for a disaster.
Check out the competitors. This might be the chance for marketers to jump in and earn the upper hand.
Consider the risks and impact on the existing projects. Will the new marketing campaign distract them too much? Are they willing to let go of other initiatives? If so, make sure to develop the right strategy to make things work.
Does it feel authentic for their brand? Authenticity is a primary principle in marketing; thus, businesses need to make sure they can deliver the brand's message functionally through the platform.
The Final Verdict
TikTok offers a huge platform that allows for creativity. Anyone can easily build brand awareness, connect with the right communities and promote their brand online. Still, just like any other social media platform, it will take some getting used to and a whole lot of understanding of its features and algorithms. Hopefully, this article has been of help in your decision. After all, it all boils down to the brand's identity.
https://www.forbes.com/sites/forbescoachescouncil/2020/10/30/9-ways-to-decide-if-marketing-on-tiktok-is-worth-the-investment/?sh=5e3093ec3185
https://www.wordstream.com/blog/ws/2020/08/11/advertising-on-tiktok
https://blog.hootsuite.com/tiktok-stats/
Jomer B. Gregorio is a well-rounded expert when it comes digital marketing. Jomer is also known as a semantic SEO evangelist and practitioner. Check out our Digital Marketing Services today and let us help you in achieving positive and profitable results for your business.