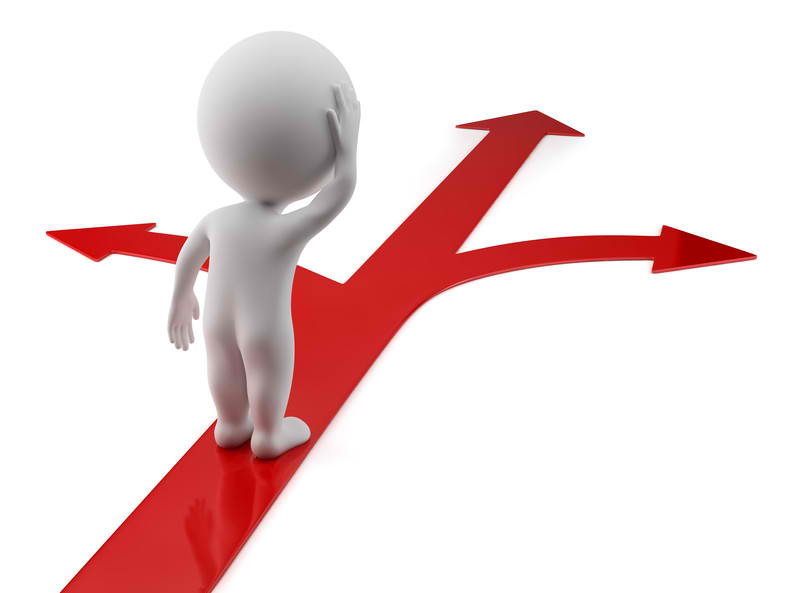 A business owner should learn to realize that his or her key role in the success of his/her business is to run and manage the core processes and activities that generate revenue, and not spend time doing all the administrative and technical aspects of the business themselves. A good and effective business owner should learn how to delegate tasks so he could focus more on working towards their business goals or generate more capital for growth.
In the past, delegating such tasks to internal staff is not a very cost-effective proposition, more so if the business is just starting up. Outsourcing these tasks seems like a more economical option, but during these times, only top Fortune 500 companies have the ability and the resources to do so. The emergence of international outsourcing destinations like the Philippines offering highly skilled workforces changed all that – enabling startups and small business owners to outsource technical work like web projects without breaking the bank. See this post on the Pros and Cons of outsourcing web projects to a third party company.
The infographic: (click the image to zoom in)

Why Outsource Your Web Project to the Philippines?
The Philippine Business Process Outsourcing (BPO) industry has experienced tremendous growth in recent years, even surpassing the larger-populated countries in terms of outsourced voice-based projects. Outsourced Information Technology and other web-related projects from the United States, Australia and United Kingdom are finding themselves working with Filipino talents. Many companies from these countries discovered a treasure trove in the Philippines and reaped a tremendous amount of benefits for their businesses in the process – and so can your business. See this infographic on why foreigners outsource to the Philippines.
There are many reasons why it is a wise and logical choice to outsource web projects to the Philippines, and the ability to communicate in English well and also a good grasp of American, Australian and British culture proved to be at the top of the list. Many companies who have tried their hand in outsourcing to other countries in the past find themselves botching great projects because of poor communication – a bad situation they won't find working with most Filipinos.
Other reasons why you should outsource your web projects to the Philippines include:
The Philippines is the leading provider of outsourced voice-related services and the second most-preferred outsourcing destination for IT services
There is an abundance of college-educated web professionals in the Philippines who are fluent and can clearly communicate well in English and are highly skilled in performing tasks your web projects need
Your business can save as much as 80% from the low labor and infrastructure cost, spending only the budget you have allocated for web design projects without worrying about additional overhead and administrative costs
Web Project Tasks that You Can Outsource to the Philippines
Web projects involve several technical and administrative tasks that would eat up much of your precious time if you even attempt to perform these tasks yourself. Outsourcing these tasks to the Philippines is not only logical and cost-effective, but you can be assured that highly-skilled professionals will be working on your web projects – and produce the results that you wanted. These tasks include:
Website design, development and maintenance
eCommerce and e-store setup
Search Engine Optimization (SEO)
Graphic designs for your logo, headers, banners and other web elements
Slideshow, infographics or video creation to enhance your web content
Online marketing
Social Media integration and marketing
Check out our services page for our complete Internet marketing services.
Tips on How to Make Your Outsourced Web Project a Success
The following describe specific steps that you need to take to successfully outsource your web projects to the Philippines and reap the rewards for your business:
1. Perform Your Initial Research
It would be to your greatest advantage to research about the Philippine outsourcing industry in greater detail, particularly in relation to your market and how your competitors are approaching and utilizing outsourcing for their own businesses. Your initial research can also lead you to channels where you can source for and hire outsourced Filipino professionals who can work on your web projects.
Some of these channels include freelance networks like oDesk, eLance and Freelancer, but you can also go directly to various Philippine-based outsourcing firms and networks with the right workforce base well-suited for your project. Sourcing through these channels can give you an overview of the skillsets these providers can offer as well as the overall cost that you need to allocate in your budget.
2. Properly Identify and State the Scope and Other Details for Your Project
The key to getting the right sets of outsourced professional who can work on your web project is to clearly define the scope of what you want to accomplish and the timetable you envision to get the project done. It would be best to clearly identify the requirements for your projects and the deliverables you expect your outsourced workforce should deliver at a specific time.
You should also be clear on the level of expertise of the professional you want working on your project, whether you need an experienced senior developer, or a skilled beginner. Doing so is important in setting the right budget for what you need. This will also help you identify the number of personnel required to complete the project within the specified time. Clear and concise instructions will lead to clear and concise output – the way you want it all to be.
3. Evaluate Outsource Providers as if They're Fulltime Employees
If you are stringent and thorough in selecting fulltime employees for your business, you should maintain the same level of diligence when sourcing for outsourced professionals for your web projects. The selection process is highly subjective and can only be accomplished properly by directly communicating with them using VoIP or other online channels. These dialogs can help you gain a better insight on the capabilities and experience of these providers and how they can be a perfect fit for your web project requirements.
4. Specify the Tools and Software You Want Used
Specifying the type of equipment, tools and software you need for your web project is critical for identifying the proper costing and your allocated budget. Specifying the tools and software will also help you shortlist your choice of professionals working for your project, selecting only those who already have these requirements in-house. This will also help you gauge the need for additional costs like getting billed for additional software or tools needed to complete the job.
5. Don't Let Cost Be Your Sole Selection Criteria
While your main reason for outsourcing your web projects to the Philippines is to save on time and money, the overall cost should not be the sole criteria for the selection process. Of course, you should work well within your allocated budget but you should not select a provider solely because of price. It should be a balance between cost, experience, qualifications and knowledge, and the provider's track record.
It would also be to your greatest advantage to carefully evaluate the provider's previous works by asking for their portfolio. Good providers are professional enough to maintain an online portfolio or website where they can showcase previous work. It would be best if information about references is provided so you can investigate more about their work quality and how they managed previous projects.
6. Use Milestones
If this would be your first time to work with outsourced talents from the Philippines, it would be best for you to start with small web projects first before moving on to projects with a larger scope and a larger budget. This will help you gauge the quality of workmanship the provider can deliver, so you can decide if you will continue with his services or look for a replacement.
It is also a wise move to tie the release of payments based on the delivery or completion of specific milestones. These milestones will assure you that the project will be completed according to plan, with quality delivered at that point defining if payment for that particular checkpoint is released or if revisions are needed before any release is made. The rule of thumb for this strategy is to allocate from 20% to 30% of the total project price per milestone.
7. Get Everything in Writing
Before selecting a provider to work on your web project and after you have made the preliminary discussions about what you need and your expectations, you should request a formal quote to put everything that you have discussed in writing. Once you have finalized the service details, you should document your agreement clearly in writing, including the schedule, scope of work, payment details, number of changes allowed, and service support after completion. It would also be to your greatest advantage to have a separate non-disclosure agreement (NDA) before any work should commence.
Getting skilled personnel that can deliver the needs for your web projects are very much available by outsourcing to the Philippines – with projects completed according to your budget and within the timeframe you allocated. Hiring outsourced manpower is a cost-effective means for you to get the results you need so you can focus on what you do best – running your business.
Jomer B. Gregorio is a well-rounded expert when it comes digital marketing. Jomer is also known as a semantic SEO evangelist and practitioner. Check out our Digital Marketing Services today and let us help you in achieving positive and profitable results for your business.