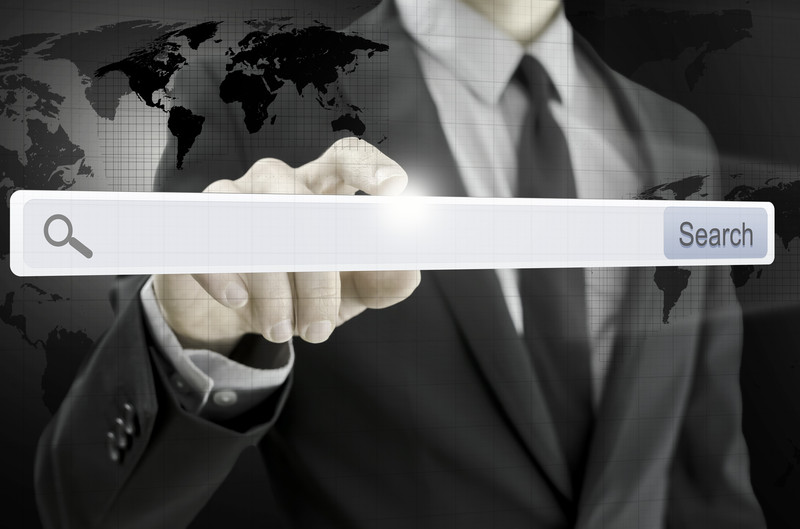 The emergence of effective Internet marketing tools make the business landscape of today a very exciting arena for brands, products and services wanting to make their mark and succeed online. More effective tools means more opportunities to reach a bigger and wider market that no brick and mortar business can reach using traditional marketing methods. At the top of these list of tools that bring in the most traffic is – search.
If people need information about anything like getting news updates or finding more details about a product before making a purchase, most rely on what the search engine results pages tell them. Many would not even go beyond the first page and click on the links to websites that ranked higher on these search results. As a business owner building your online presence, your chances of survival in the online marketplace is to rank as high as you can on the most popular search engines.
How can you get high rankings?
It all begins in finding the right sets of keywords to focus on your Internet marketing campaign. Keyword research is probably the most important aspect in any Internet marketing or Search Engine Optimization campaign, and one that business owners wanting to succeed in the online market should never ignore. The following will tell you exactly why.
The Importance of Keyword Research

9 out of 10 online users make use of search engines to look for information. They do this by typing in a keyword or a keyword phrase. In return, a search engine's complex set of algorithms sift through the enormous amount of webpages indexed and analyzed by "spiders". These robot scouts are basically software that crawls through the content of these webpages, which search engines match with keyword phrases used during searches.
That is why keywords are very important in the process of matching your website content to what your targeted viewers are looking for. Your selection of keyword phrases should be targeted to the correct kind of traffic that goes through your website – web traffic that converts into paying customers. If you use the wrong sets of keywords, you'll only attract traffic that will not contribute to your business bottom line.
That is why proper keyword research lies at the heart of a successful Internet marketing campaign. If a few words could describe what your website content should be, that would be using the right keyword phrase. Ideally, you should search for keywords that a large number of people are using during online searches and at the same time used by a relatively low number of competitors. That would be possible if you take the following basics into proper consideration.
Basic Considerations during Keyword Research
As a business owner wanting to make his mark on the online marketplace, the right keyword research process would be your ticket towards finding success in this arena. The following describes important steps and considerations to take that will put you in the proper track. These include:
Creating your initial list of keywords
Just by simply putting yourself in the shoes of your targeted visitors, you can already make a list of keyword phrases that can be used to find the products and services you are offering. Initially, this list can be filled up by intelligent hunches pulled out from thin air or what you assume people will use to look for the kind of product and services your website can offer. Think about the how, what, where, why and other potential queries your targeted visitors may be using.
Streamline your list using a good Keyword Research Tool
In an earlier article presented here at Digital Marketing Philippines, a list of paid and free keyword research tools suggestions were enumerated with a brief overview of how these tools can help your campaign. These tools can help you sort through your initial list of keywords to identify which particular phrase has a good combination in terms of demand and relevance to search results.
Refine your shortlist using Keyword Suggestions
If you have shortlisted a streamlined list of keyword phrases, you can refine your list even more by using the keyword suggestion tools your keyword research tool may have incorporated. The tool can help you refine your initial list by providing you with better insights on how your targeted viewers arrange, add, or subtract words from keyword phrases during actual searches. However, you should be careful in your refinement process to ensure that your final selections is not just related to your website content but should actually and accurately describe what you content is all about.
Be Careful in Using Broad Keywords
Several online users make use of broad keywords like "buffet restaurants" during searches, but targeting your campaign using these broad keywords will put you facing a lot of competition. There is also a large possibility of attracting visitors that may not be as targeted as you think, and thus will not bring you any business. Broad keywords are only useful for those businesses who targets customers worldwide. But if your business is located in a very specific city or state, adding specific cities or place in conjunction with your keyword such as "Los Angeles buffet restaurants" or "buffet restaurants in Los Angeles" can bring you better and more targeted results. Using more specific phrases can attract a lower search volume. However, these kind of searchers are the kind of leads that your website should be attracting – the kind that would convert to paying customers.
Use Keyword Research For Specific Products Or Services You Offer
Your business or brand may be offering products or services under different categories or classifications. You should perform separate keyword research for each of these categories, specifically targeting a particular product or service. This may be a bit tedious particularly if you have an e-commerce website that features several categories. However, targeting your keyword phrases this way will give you a higher chance of attracting targeted leads looking for the exact kind of products featured in a particular category.
Maximize Long Tail Keywords
Last but not least consideration when doing keyword research is to use long tail keywords. This type of keyword typically don't have a lot of searches but the person who is performing a search using long tail keywords are generally have a specific problem in mind that he/she needs to solve. The idea is to target as many relevant long tail keywords as possible in your content that will get you steady streams of highly targeted visitors to your site. Long term keyword generally have a specific intent to them, to identify long tail keywords in your niche or market you need to add more words to our root keywords. Let's use our previous example "Los Angeles buffet restaurants", it will become long tail if we add "who is best buffet restaurants in Los Angeles" or "find the best tasting buffet restaurants in Los Angeles". Most SEO people, use long tail keywords in their blog post to rank highly in the SERPS. Whatever methods you use, you can't go wrong identifying long tail keywords when doing keyword research for your business.
Again, it is important that you try to put yourself in the shoes of your targeted viewers, and try to look through their eyes and thoughts, particularly in how they choose words to use when making online searches. Keyword research plays a very important role in this regard, helping you streamline your Search Engine Optimization campaign – and bring in targeted visits that actually bring profitable results.
Jomer B. Gregorio is a well-rounded expert when it comes digital marketing. Jomer is also known as a semantic SEO evangelist and practitioner. Check out our Digital Marketing Services today and let us help you in achieving positive and profitable results for your business.