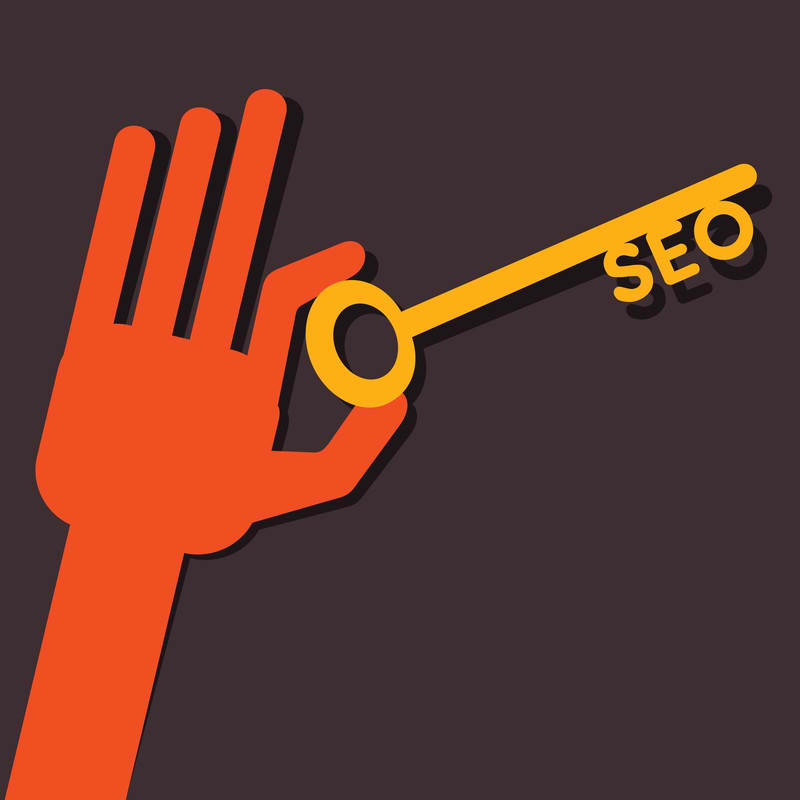 One of the most fundamental aspects of Internet marketing is Search Engine Optimization or SEO. It is a system of using online tools that you can implement in your website to help your pages position themselves higher in search engine results, giving your website greater exposure to targeted visitors that can eventually convert into paying customers.
There are several aspects in considerations in SEO but one of the most important areas of focus is On-Page SEO. Also termed on-site SEO, on-page SEO involves optimizing internal elements of your website pages to make them more search engine friendly. On-page SEO helps search engines understand your website better, to gauge if your content would be relevant to people seeking for information about anything online using a set of keywords.
If you're planning on using SEO as an integral part of your Internet Marketing campaign, it would be to your greatest advantage to have a clear understanding of the basics and importance of On-page SEO. The following provides an overview of these basics and how it can help generate favorable results for your website.
The Importance of On-Page SEO

In recent years, other Internet marketing channels have appeared, taking sizable bites of the online marketing pie. Many shifted their online campaigns to some very popular channels like social media marketing and dropping their SEO efforts without carefully analyzing real data. Many have succumbed to the myth that "SEO is dead" and is not a relevant factor anymore in driving targeted traffic to websites.
SEO is not dead, and if fact it is still fully alive and kicking and is still the most important source of targeted traffic to websites. In a report by Forrester Research, organic web search or natural search engine results still sits at the top of traffic sources used by survey respondents. The report also states that this percentage is growing at a steady rate and is expected to continue growing in the next couple of years.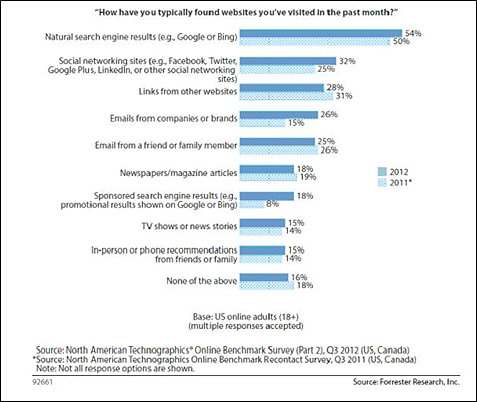 That is why it is very important to optimize your On-Page SEO if you want to have targeted visitors knocking on your online doorstep. However, it doesn't mean that you choose one Internet marketing channel over the other and drop the rest altogether. To get the maximum results, you need to explore each of these channels and select which can be combined with SEO to get the best results. But before you can dive-in to all these in greater detail, it would be best to proceed and understand a bit more information about the basics of on-page SEO.
On-Page SEO Basics You Need to Know
1. Choose the Right Set of Keywords
An earlier article here at Digital Marketing Philippines discussed the importance of keyword research and selecting the right sets of keyword to target your Internet marketing on. It was mentioned there that keyword research is a very important first step in any online marketing campaign and more so for On-Page SEO. It is vital that you select the right kind of keywords that would attract targeted audiences to your web pages – the kind that has the biggest probability of becoming paying customers.
2. Choose Good Domain Names

Your choice of domain names for your website is a vital element in your On-Page SEO strategies. A good domain name should be able to present what your website is and what it can possibly in just a few words. Other tips related to domain names include:
Consistent Domains – When people type in www.example.com or example.com, both should respond correctly and present your website.
Old School Domains – Old domains can be better than the most recent ones as they use full keywords integrated into the domain itself instead of initials or abbreviations. www.example.com will be better than www.exmpl.com as more people can find such domains easier during searches.
Keywords in Page URLs – When creating categories, page or post names, it would be better to use full keywords in assigning individual URLs as they would rank better during searches. www.example.com/business-tips will be better to use than www.example.com/page.
3. Optimize Your Meta Data

Each page in your website should be optimized to make them more search engine friendly using both content and meta data, particularly Title Tags and the Meta Descriptions.

Title Tags – The Title tags of each of your web pages are like text advertisements for that particular page that potential readers will first see in their browsers even before the actual page completes loading. By making it unique and descriptive, people will be more interested in what your web page holds and would be enticed to explore more. A good rule of thumb for making Title Tags is keep its size between 4 to 8 words or 60 to 70 characters each.
Meta Description – The Meta Description is a summary or snippet of the content found in a particular page that would appear during search results. What you put in the Meta Description can entice readers to open your page and read some of the materials more. Do not make the mistake of creating a generic Meta Description and duplicate it across all your pages.
4. Create Unique Content that Online Users Would Want to Read and Share
Unique and high quality content is what you need for On-Page SEO, not only to satisfy what the Search Engine web crawlers would find to rank your page according to a particular set of keywords, but also to make your visitors want to read and share your content. Your content determines how relevant your web page is to what a particular user is looking for during searches which can be determined by the following:
Main Content – This refers to the main text, titles and descriptions on each particular web page. The content should be unique and relevant to the particular theme or topic that your web page is describing.
Performance – Your web page should be working properly when links from all navigation units are clicked. The web page should also open fast and within a few seconds only, otherwise visitors will move on and disregard your site.
Authority – Your page content should be written well enough and authoritative enough for other web pages to want and use your materials as a reference and even link to.
User Experience – The content in your web pages should be good and relevant enough to provide visitors a good user experience to make them want to stay longer and visit other pages and content. This refers not only to your text content but also to your graphics, navigational aids, and other web elements within your pages.
5. On-Page SEO for Different Kinds of Results
On-Page SEO should be targeted not only on the text content of your web pages but also for other media elements that may appear in various kinds of search results. These include video, images and other non-text content, which should be all optimized to make them visible by Search Engine web crawlers. Best practices include:

File Names – Use descriptive names for image files, preferably related to your main keyword as well as a description of what the image is. Computer_latest.jpg is better than using image001.jpg.

Alt Text or Alt Tags – This attribute should be filled up with a short description of your image. These tags are what Search Engine web crawlers will use to identify the image. These crawlers can only identify text and not images so using the Alt Text attribute can help optimize the image for search results.
6. Create Service/Product Specific Landing Pages
Creating and optimizing a landing page that is specific to your products/services and your keywords is not only beneficial to the search engines but also to your prospective customers and website visitors. A specific landing page allows you to discuss in great detail a specific product or service your company is offering and educate your visitors on its features and benefits. Since these landing pages are tailored to a specific product or service­­­ that you are offering. You can focus on this page your most profitable keywords and properly insert them in the meta title and description. Create as many specific landing page as possible for your product/service with its appropriate keywords.
These are the On-Page SEO techniques that you can use and apply right now to optimize your web pages for better ranking in search results. The process can be time consuming and tedious at first, but the payoff and amount of targeted traffic it can bring to your website may be well worth it. So apply these tips in your own website today and make it fully optimized not just for search engines but also to your targeted prospects.
Jomer B. Gregorio is a well-rounded expert when it comes digital marketing. Jomer is also known as a semantic SEO evangelist and practitioner. Check out our Digital Marketing Services today and let us help you in achieving positive and profitable results for your business.