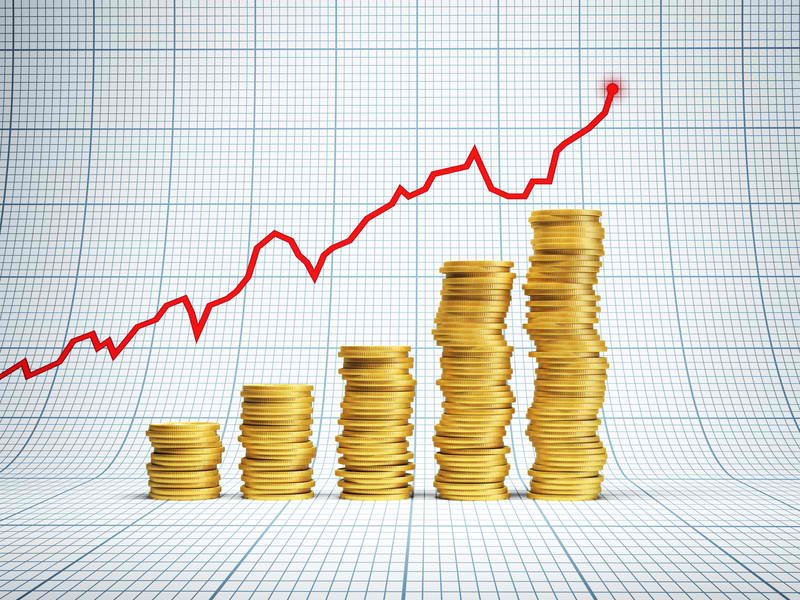 Many business owners, and the staffs that works for them, may probably still remember those times in the past when the only option they have in finding things they need is browsing through volumes of bulky catalogs and the Yellow Pages book. Tedious… slow…. and oftentimes inaccurate or lack of information.
Now….. Fast forward to the current world.
When people need to look for information these days about a product, place or service they need, they just go to their PC or use a Wifi-connected tablet or smartphone and Google in what they are looking for and…. Voila!  Links to the most related webpages is suggested back in search results.
From a business perspective, existing customers and people wanting to know more about a particular business would likewise search for the company's official website. It would really be a turn-off if these potential customers can't find any decent website about your business, except maybe a few listings in online directories that wouldn't say much about what you have to offer.
Imagine yourself and your business in this situation. Wouldn't this be disastrous? Avoid putting your business and brand in this scenario by investing in a professional website that showcases your company, products or services. If you're not yet convinced with this introduction on why a website is a great business investment, then the following eye-opening information surely will.
The infographic (click to zoom the image):
Some Eye-Opening Statistics
comScore is an Internet analytics company where many businesses get relevant information about trends in the online industry. They released a report called the Southeast Asia Digital Future in Focus 2013 last July 2013, which highlighted Internet trends for countries in the Southeast Asian region. The report also highlighted The Philippines as the region with the highest growth rate for Internet audiences. This is considering that only 35 percent from the total number of Filipino (roughly 95 million) can access the Internet, according to the Department of Science of Technology in this country.
35% of 95 million is still 33 million, a very large number for an online market that businesses can capitalize on, more than any brick and mortar business can possibly market to from a local perspective. And this is just considering the local market, which makes no real significance in terms of boundaries as Internet marketing can go beyond territorial or regional demarcations.
In another report from HubSpot, it was highlighted that 78% of Internet users will use online means to look for information about a product. From a business standpoint, what this means is that brands and products with an online presence can have a bigger chance of being found by these consumers. And for businesses who do have an online presence, 8.57% say they acquired new customers just from their blogs alone, and a staggering 67% just from Facebook.
How to have a significant online presence? Invest in a professional website!
The Cost of Running a Website
Small to medium sized business owners have this notion that having a professional website will cost them an arm and a leg. They would rather have a Facebook page and make that their official site. While Facebook does bring in new customers as statistics tell you, this social networking site is just a tool to bring people to your website or sales page, where the real business actions takes place. Aside from that, Facebook leaves very little customization features for users to create their branding and establish an online identity.
Contrary to what business owners may think, they can have a professional-looking website without breaking the bank. You can have a website professionally done at a cost that would be less than advertising in newspapers or magazines. It's more cost-effective than traditional marketing tools as websites can run as long as you have updated domains and hosting services, while newspaper ads can only give you advertising for a few days at the most.
Websites also make use of inbound marketing, with potential customers visiting your site through Search Engine Optimization or Social Media. This is a very cost-effective approach than investing in traditional outbound marketing techniques like cold calling which is not only very expensive to maintain but also rarely deliver great results. Websites are indeed great tools for saving more money while generating more profits. But that's not all….
The Benefits of Investing in a Website for Your Business

The following is a brief overview of what a website can do for your business. This is not very exhaustive as it can be, but the list sure does give relevant information on what you can expect from investing in a website.

A Website is the Hub of Your Online Presence
People search for almost everything in the web, and a website will serve as the central hub where all searches about your business, products or services will eventually lead to. It is your online calling card, your brochure and company profile in the Internet where you can make that very important first impression with potential customers. Without a website, people looking for you online may encounter some troubles finding more information about you.
A Website Give Your Business More Credibility
There are many scammers and fly-by-night businesses out there. More and more people are getting aware of these bad elements and would be very cautious in dealing with entities that do not have a reputable online presence or a professionally done website. Company sites on free website providers can also appear dubious for online consumers. Many would believe that a reputable business would be professional enough to have its own domain and hosted site. Websites can also have relevant information about your business like company histories, board directors, certifications, completed projects, partners and even testimonials that people will deem very relevant in gauging the credibility of your business. They will be more comfortable in doing business with companies that readily show and are transparent with these kinds of information – than others who do not.
A Website Gives Customers 24/7 Access to Your Business
Websites also offer a very cost-effective way for businesses to have a 24/7 operations that customers can go to anytime of the day. Many online businesses can be conducted 24 hours a day using automated procedures and online forms, including payment services, without the need for a live person. Inquiries, technical assistance, and general customer service work can also be performed using online tools from your website.
A Website Lets Your Business Compete in Both Local and Global Markets
Businesses can use their websites as leverage for doing business in a local, national or even global scale. Regional boundaries are practically non-existent for businesses with an online presence. A local customer can do business with you as efficiently as another customer from across the globe can and will. What this means is that your business can have the potential of getting an even larger piece of the global market pie with a professionally designed website.
A Website Lets You Generate New Business Leads
Not all website visitors can automatically become customers, but very important marketing leads can be generated from these visits, using lead capture tools that you can embed or integrate with your websites. These tools allow you to get more information and contact details from your visitors, enabling you to contact them later with information or updates about your products or services. Eventually, the information and value they get from these subsequent connections can turn them into paying customers.
A Website Lets You Interact Directly with Customers – Making Them Loyal Customers
Website allows you to interact with your website visitors, particularly regular and new customers. This relationship can be nurtured through your websites by giving them more value from their previous purchases. This includes consistent customer support, additional information that would be useful for them, and e-Products like books, apps and information that you can give away for free – gaining more loyalty from them and eventually converting them to become a loyal customer.

The global business scenario has change and is constantly changing from traditional methods to online and interactive channels where social engagement through websites is key for business success. These and other benefits provide primary reasons why having a professional website is a great business decision and investment – giving you several steps ahead of your competitors.
Jomer B. Gregorio is a well-rounded expert when it comes digital marketing. Jomer is also known as a semantic SEO evangelist and practitioner. Check out our Digital Marketing Services today and let us help you in achieving positive and profitable results for your business.