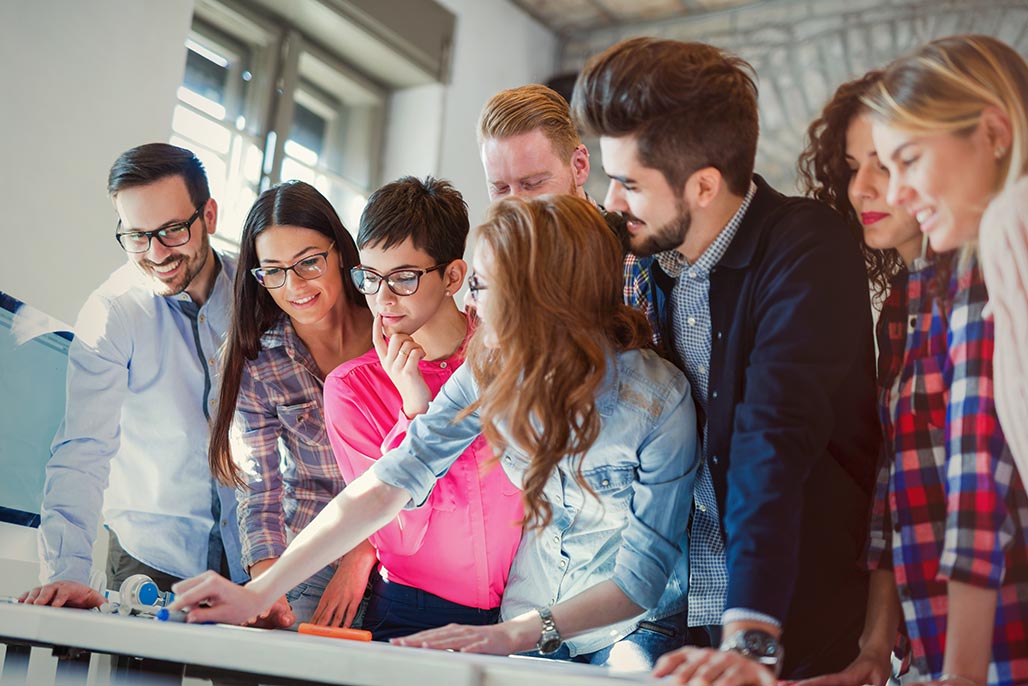 Another year has gone by, and the world of digital marketing has changed and grown as quickly and diverse as ever.
From the rise of interactive chatbots in social messaging platforms and the rapid advancements being made in visual search, to the increasing implementation of AI and machine learning technologies in the marketing function across industries and markets – a lot of new and evolving technologies have been utilized which made the 2018 a very competitive year among all digital marketers.
As technologies get more sophisticated and the modern customer gets more tech-savvy, we can expect that the digital marketing realm will continue to remain competitive this year. To help you stay one step ahead of the game, here's a glimpse at some of the trends that will shape the digital marketing landscape in 2019.

1. Voice Search
As voice recognition technology gets more advanced, we can expect that more and more people will utilize the voice search feature on their smartphones in 2019. Here are some interesting statistics about voice search:
While it's unlikely to replace text-based search, voice search presents an opportunity for marketers to further expand their existing market. With smart speakers becoming a household staple, optimizing for voice search can help businesses to reach a highly targeted audience that has a higher intent to buy than ordinary smartphone users.
2. Video Marketing
Video marketing is one of the fastest-growing strategies nowadays, and it's showing no sign of slowing down any time soon.
According to Cisco, 82% of internet traffic will be through video by 2021, though you don't have to wait that long to tap the full potential of this platform in growing your business. In fact, Even small businesses with limited resources are also leveraging this strategy, with only 24% reporting that they relied on external agencies for business video production!
3. Programmatic Advertising
Programmatic advertising has gained much traction in the previous year and will continue to gain popularity in 2019. In fact, a recent report from eMarketer estimates that 83.6% of US digital display ad dollars will transact programmatically by 2019.
While its returns are significant, programmatic advertising should be utilized with precaution, especially that new, more stringent data protection regulations such as the GDPR are now in place. As such, those companies that are planning to invest in this strategy are likely to consult an outside counsel to ensure they will be able to use it without breaching any regulations.
4. Artificial Intelligence In Audience Targeting
In order to reach the right audience effectively, a detail customer profiling is warranted. To achieve such a feat, more and more companies are tapping the power of cutting-edge, AI-powered platforms in their customer profiling efforts.
According to a study by Blushift, 43% of marketers are using AI for audience expansion, and 39% are using it for audience targeting.
With AI, marketers can better understand who their target audience is, so they can use the right strategies and execute the right actions that will ensure a higher engagement rate for their campaigns.
5. Visual Search
As consumer's desire for speed and ease when obtaining information online rises, the number of businesses that plans to leverage visual search also increases. In fact, a MarketandMarkets report states that the image recognition market will grow to $25.65 billion by 2019.
With visual search, people can now find a review of the product they found on the local store, identify the species of trees are nearby or find a similar restaurant in the area – all by just uploading or taking a photo of the object on the spot.
Fast, fun, and interactive – marketers can take advantage of the visual nature of humans and our preference to process visual information by jumping on the visual search trend.
6. Facebook Popularity Decline
Despite being the #1 social media marketing platform today, Facebook has seen declining use among all age groups except the older (55+ age group) in 2018. This will continue in 2019, as Pew Research revealed that many people had changed the way they interact with the social media platform.
According to a new Pew Research Center survey, 42%say they have taken a break from checking the platform for a period of several weeks or more, while 26% say they have deleted the Facebook app from their cellphone. All in all, some 74% of Facebook users say they have taken at least one of these three actions in the past year.
7. Personalization in Email Marketing
Email marketing has been a vital component of any digital marketing strategy for decades, yet it continued to improve and evolved as the nuances of customer preferences get deeper.
By combining the wealth of insights thriving on data analytics and advanced email marketing automation platforms, personalized email marketing campaigns will become a norm in 2019. Personalization in digital marketing isn't new but leveraging its potential in email marketing has been proven to deliver significant results.
According to Experian, personalized emails deliver 6 times higher transaction rates, while Aberdeen reports that personalized email messages improve click-through rates by an average of 14% and conversions by 10%.
These are the trends that are likely to gain prominence in the digital marketing scene in 2019. If you weren't able to capitalize on last year's trends in your digital marketing campaigns, knowing these upcoming shifts and changes and their potential impact to your business should help you stay ahead of the race and outpace your competitors in 2019.
Jomer B. Gregorio is a well-rounded expert when it comes digital marketing. Jomer is also known as a semantic SEO evangelist and practitioner. Check out our Digital Marketing Services today and let us help you in achieving positive and profitable results for your business.