Are you struggling to drive traffic to your website? Do you feel like you're putting in a lot of effort but not seeing the results you want? It's time to take a step back and reassess your approach.
Fortunately, there are plenty of free website traffic ideas that can help boost your online presence without breaking the bank. From social media platforms to growth hacking techniques, we've compiled a list of the top 16 strategies for generating website traffic ideas in 2023.
Google Business Profile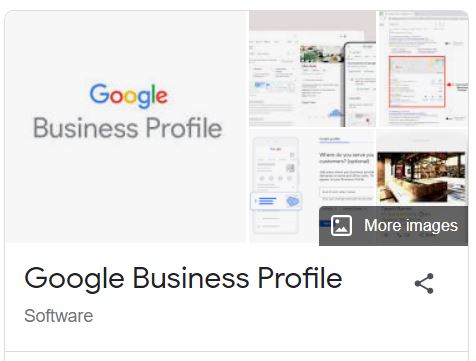 Google My Business is a free and powerful tool that can help enterprises drive more traffic to their website. By setting up a profile, you can appear in Google's local search results when users search for products or services in their area.

To get started with Google My Business, simply create an account and fill out all the necessary information about your business. This includes name, address, phone number, hours of operation, and other relevant details. You should also add high-quality photos that showcase your products or services.

One great feature of Google My Business is the ability to receive customer reviews. Positive reviews can boost your visibility on Google, while negative ones provide valuable feedback for improvement.
You can learn more about local SEO strategy and how to start a Google Business Profile in this article: Boosting Visibility With a Local SEO Strategy
Search Engine Optimization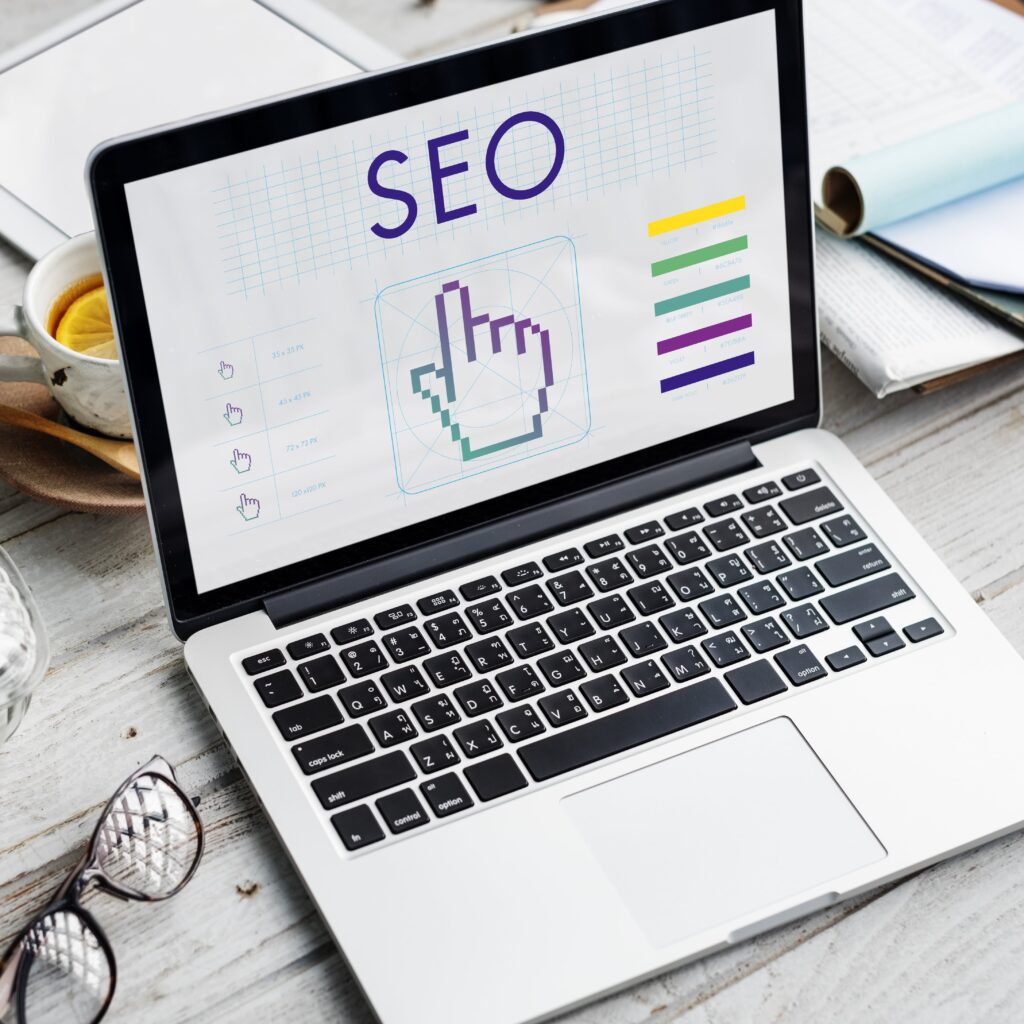 Source: Freepik
Search Engine Optimization (SEO) is improving your website to rank higher in search engine results pages (SERPs). The higher your ranking, the more likely people are to find and click on your site.
One of the most important aspects of SEO is keyword research. You need to identify the keywords that people are using when searching for products or services like yours.

Keywords will help you optimize your website content so that searchers will find you. Optimizing web pages involves making sure that each has a unique title tag and meta description that incorporates those keywords. You also need high-quality content that incorporates the keywords naturally.
However, it's important not to overdo it with keywords or links – this could result in penalties from search engines. Instead, focus on creating valuable content for users while utilizing SEO best practices to improve visibility and drive traffic to your site.

Another key component of SEO is link building. This involves getting other reputable websites to link back to your site, which signals to search engines that your site is trustworthy and authoritative. You can outsource SEO projects so you can regularly monitor and analyze your website traffic data. This will help you can see what's working well and the areas for improvement.
Business Blog

Source: Digital Marketing Philippines
Having a business blog is an excellent way to generate website traffic. By creating valuable content that appeals to your target audience, you can attract more visitors to your site and establish yourself as an authority in your industry.

When people find your posts helpful or informative, they are more likely to share them on social media or link back to them from their own sites. A business blog also helps build relationships with potential customers. By addressing common pain points or providing solutions to problems within your industry, you can establish trust and credibility with readers. Over time, this can lead to increased brand recognition and customer loyalty.
Social Media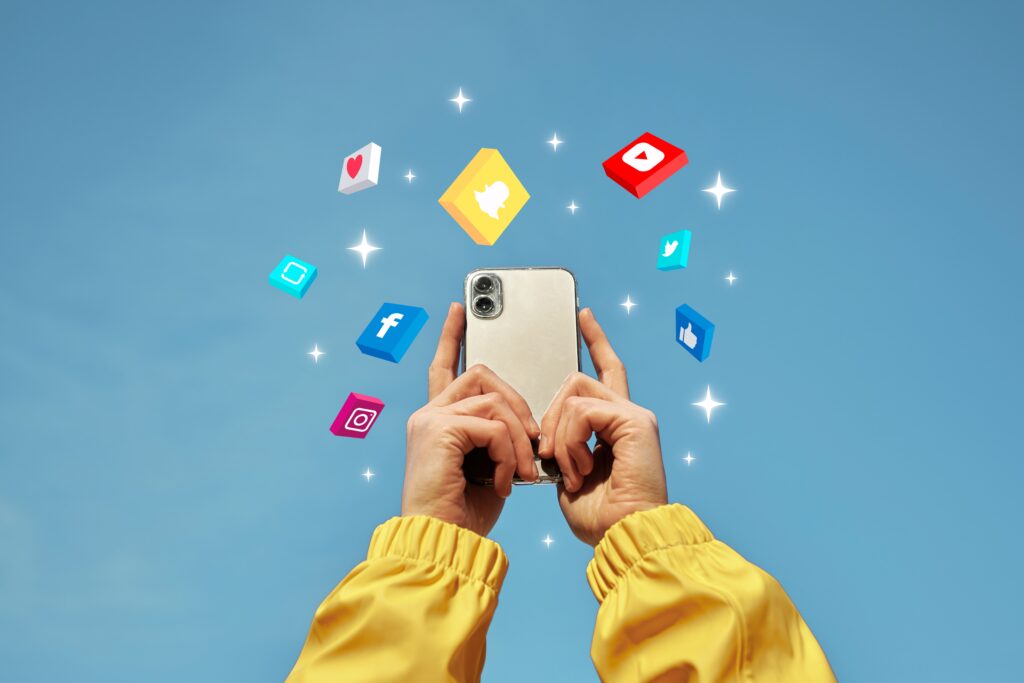 Source: Freepik
Social Media is a great way to generate website traffic for free. With billions of users on various platforms, it's an opportunity to reach a wider audience and attract more visitors to your site.

To make the most out of social media, you need to create engaging content that resonates with your target audience. Use eye-catching images and videos, and include relevant hashtags to increase visibility. You should also engage with your followers by responding to comments and messages promptly.

Another effective strategy is collaborating with other brands or influencers in your niche. This can help you tap into their audience base and drive more traffic back to your site.
Forums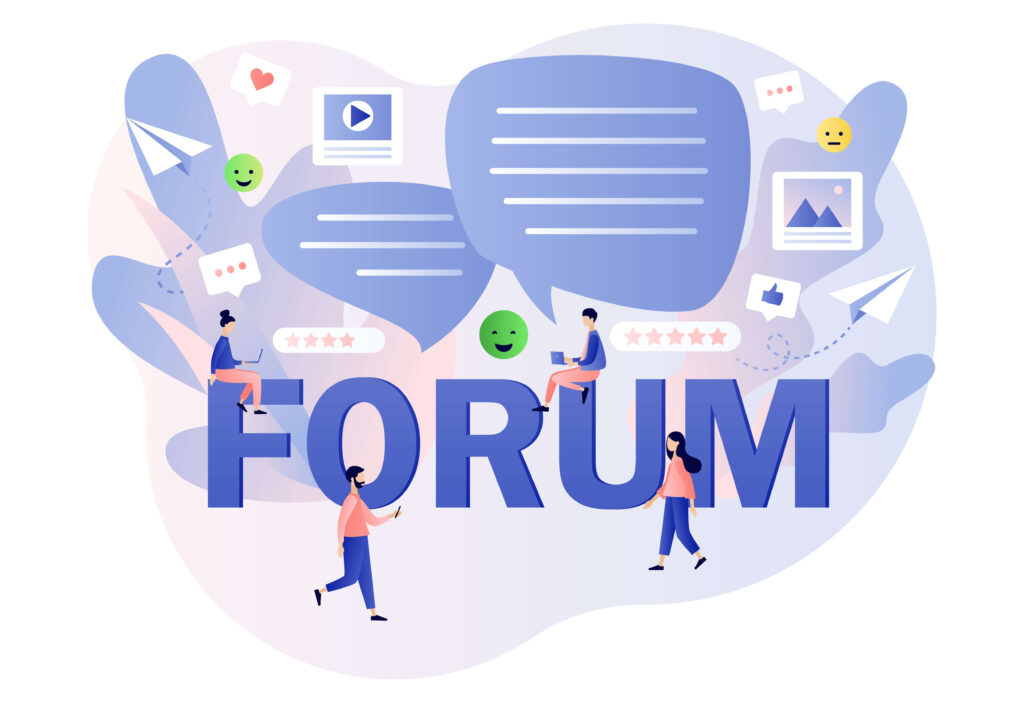 Source: Freepik
Forums are online discussion platforms where people can ask questions, share ideas and interact with each other. They are a great way to generate website traffic as they offer an opportunity for businesses to engage with their target audience.

When using forums for traffic generation, it's important to choose the right ones that match your niche or industry. Participating in forums that align with your business will help you reach potential customers who are interested in what you have to offer.

However, it's important not to spam or promote aggressively on forums. Instead, focus on building relationships by being helpful and informative. You can include links back to your website in forum signatures or when relevant in discussions.
Blog Commenting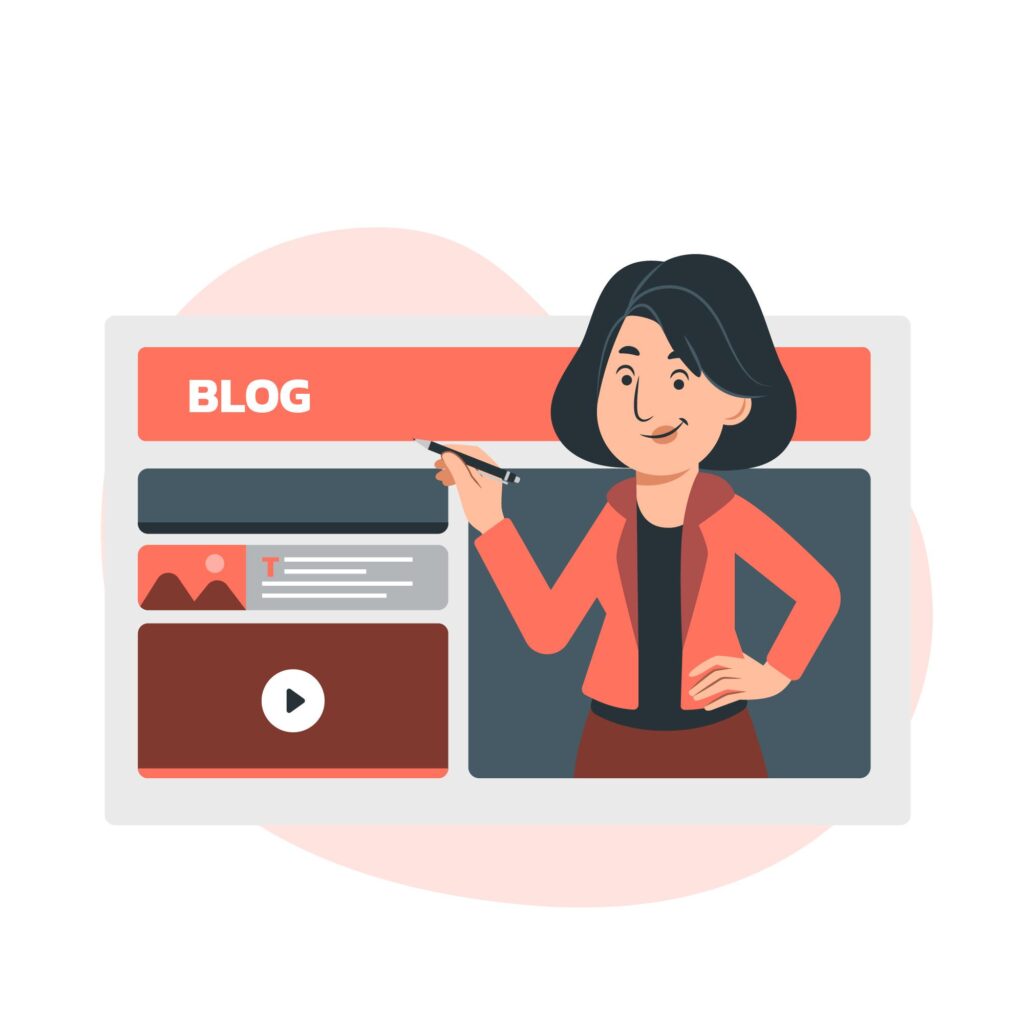 Source: Freepik
Blog Commenting is a simple and effective way to generate free website traffic. It involves leaving comments on other relevant blog posts in your industry or niche, with a link back to your own website.

When commenting on blogs, it's important to provide thoughtful and valuable insights that contribute to the conversation. Avoid spammy or self-promotional comments that add no value.

One of the benefits of blog commenting is that it helps improve your SEO through backlinks. When you leave a comment with a link back to your site, search engines recognize this as an indication of authority and relevance.

While blog commenting may seem like a small task, when done consistently over time, it can lead to significant increases in website traffic and brand awareness.
Guest Blogging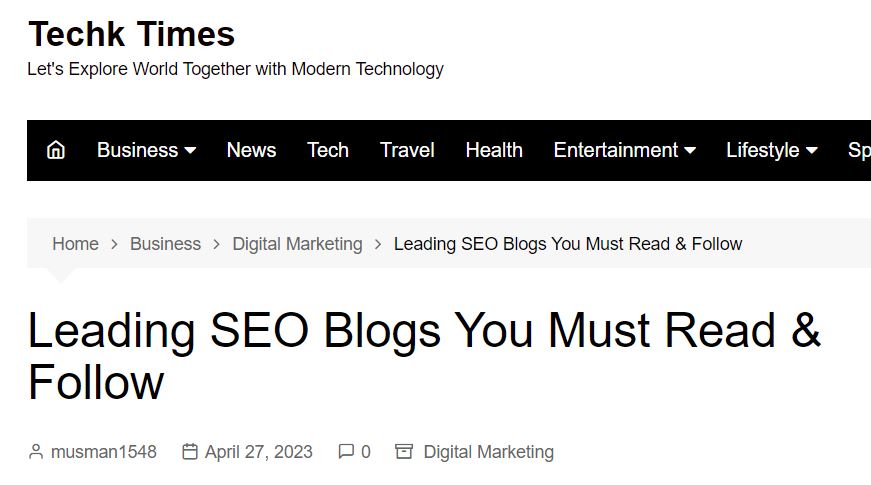 Source: Techktimes
Guest Blogging involves writing articles or blog posts for other websites in the same niche as yours, which can help you reach a wider audience. Guest Blogging is a valuable strategy that can bring many benefits to businesses seeking increased website traffic and visibility online.

The first step in guest blogging is to find relevant websites that accept guest posts. You can use Google search or tools like BuzzSumo to discover potential sites.

Before pitching your idea, make sure you read their guidelines carefully and understand what type of content they are looking for. Your post should be unique, informative, and engaging.

Once your post is published on another website, it's essential to promote it on your social media channels and email list. This will help drive traffic back to your site and increase brand awareness.
Local Business Directories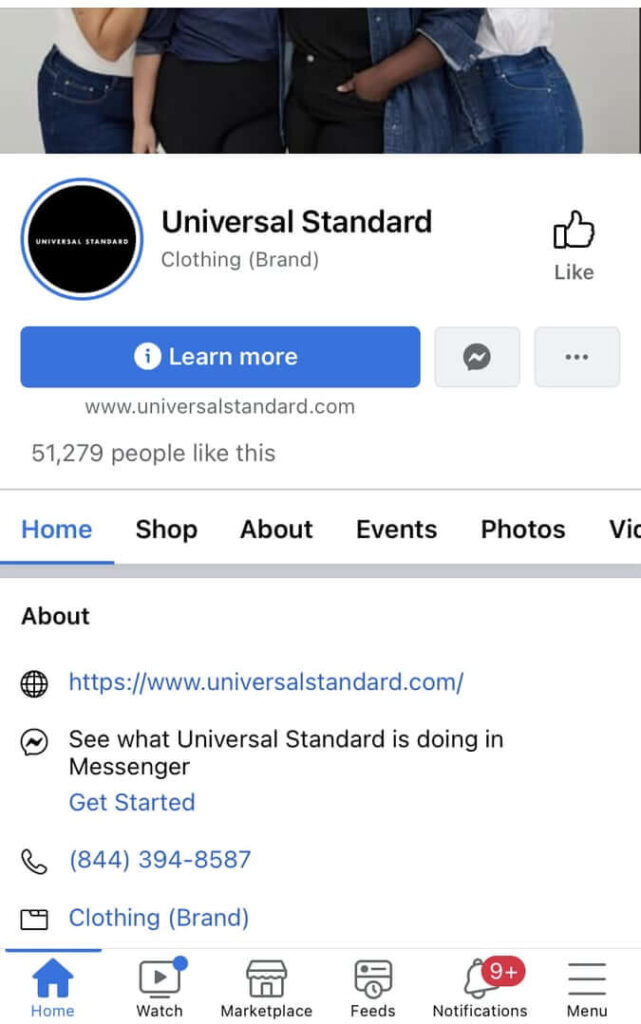 Source: Hubspot
When looking to generate website traffic, local business directories can be a valuable tool. These directories list businesses in specific geographic areas, making them a great way to reach potential customers in your community.

Submitting your business information to these directories is usually free and can help increase the visibility of your website. Some popular examples of local business directories include Yelp, Yellow Pages, and Google Business Profile.

To get started with local directory listings, you'll need to create an account on each site and fill out all relevant information about your business, such as your address, phone number, hours of operation, etc.

It's important to keep this information up-to-date across all platforms so that customers can easily find you when searching online. Additionally, some directories may offer paid advertising options which could further boost your visibility and drive more traffic to your site.
Free Classified Ads

Source: Classified Ads
Many websites offer free services where you can post an ad about your business. One of the best things about free classified ads is that they allow you to target people who are already interested in what you have to offer.
You can choose the category and location of your ad, making it easier to reach potential customers. Your ad will be displayed on different websites, giving more exposure to your brand and increasing the chances of getting visitors to your site.

However, it's important not to spam these sites with too many ads or irrelevant content, as this could harm your reputation and credibility. Instead, focus on creating engaging advertisements that highlight the benefits of using your services or products. Instead, craft compelling advertisements that resonate with potential customers within specific categories and locations.
Product Hunt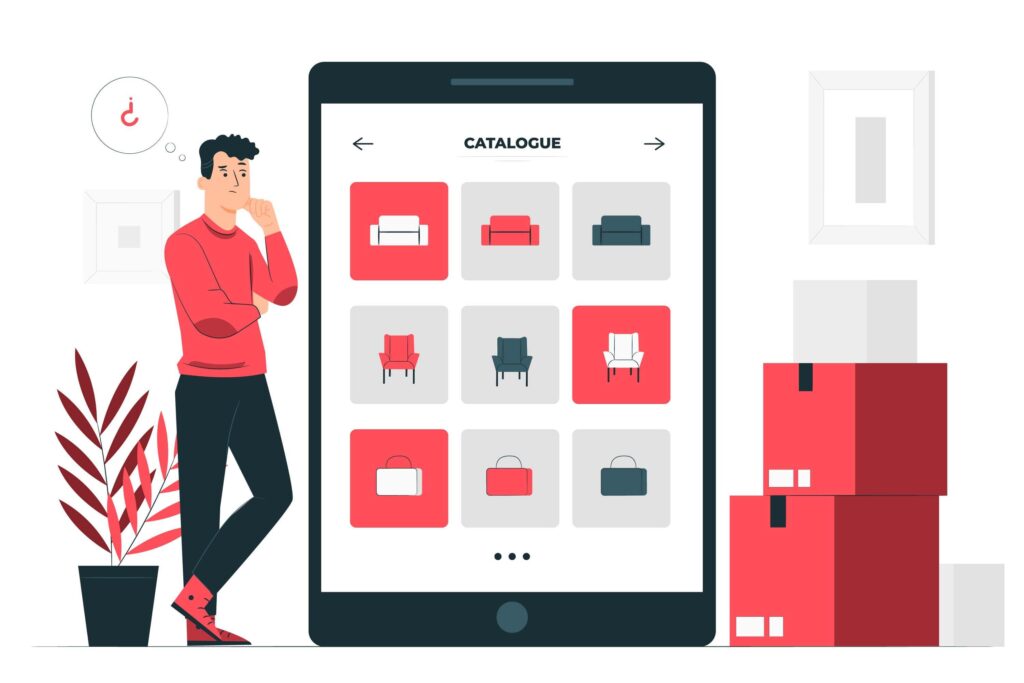 Source: Freepik
Product Hunt is an online platform that allows users to discover and share new products. It's a great place for entrepreneurs, marketers, and startup founders to showcase their latest innovations.

One of the best things about Product Hunt is that it has a highly engaged community of users who are always on the lookout for new and exciting products. By submitting your product or service to Product Hunt, you can tap into this community and gain valuable exposure.

To get started with Product Hunt, simply create an account and submit your product. You'll need to provide some basic information about your product, including its name, description, website URL, and any relevant screenshots or videos.

Once your submission is live on the site, other users will be able to upvote it if they find it interesting or useful. The more upvotes you receive, the higher your product will rank in the listings.
Email Outreach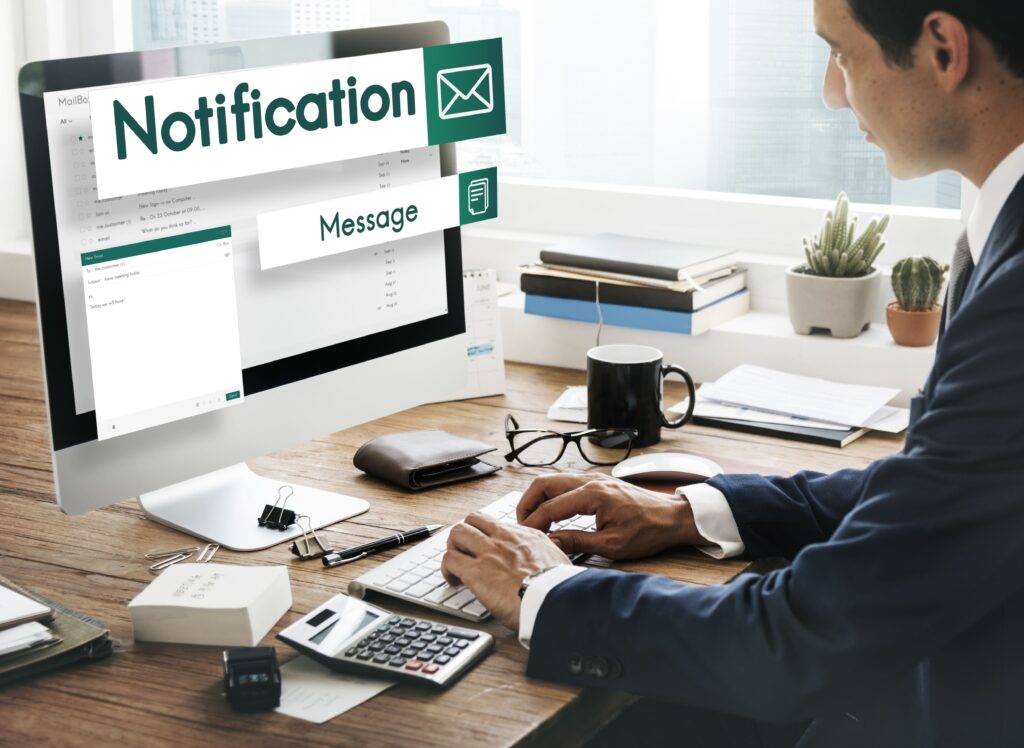 Source: Freepik
Email outreach is a tried and tested way to generate website traffic. It involves reaching out to influencers or bloggers in your niche, introducing yourself and your website, and asking for a backlink or promotion.

Personalize your email by using their name and mentioning something specific about them or their work. Be clear about what you're offering in exchange for the backlink or promotion. This could be guest posting on their blog or offering a discount code for your product.

Don't forget to follow up if you don't hear back initially. A polite reminder can go a long way in securing that all-important link.
Find out more about reaching out to other users to market your brand in this article: 7 Approaches to Collaborative Marketing.
Broken Link Building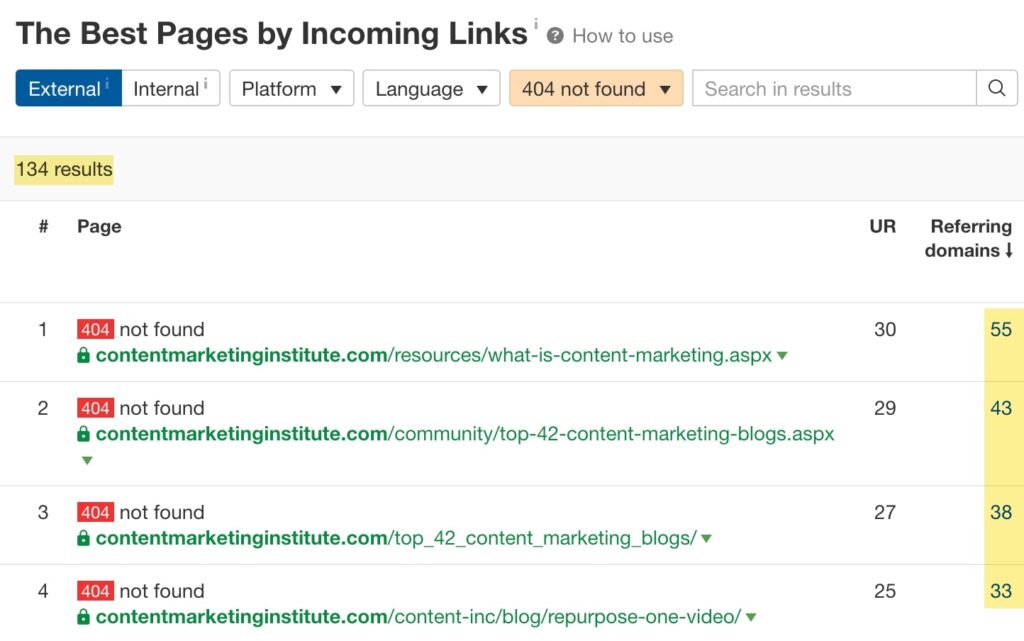 Source: Ahrefs
This technique involves searching for broken external resources on a web page that is no longer available or has been removed, then reaching out to the site owner and suggesting your own resource as an alternative.

The first step in broken link building is identifying target pages that contain broken links. You can use various tools like Check My Links or Broken Link Checker extension for Google Chrome.

Once you've identified the broken links, create content that would be useful to replace them with something similar. The new resource should be high-quality, valuable, and provide added value for readers.

After creating the content, reach out to site owners and let them know about their dead links – while also introducing your newly created piece of content as a suitable replacement. With successful outreach efforts, you may end up getting backlinks from highly authoritative sites in your niche, which will not only drive traffic but also improve search engine rankings over time.
Skyscraper Technique

Source: Digital Marketing Philippines
The skyscraper technique is a content marketing strategy that involves creating high-quality, valuable, and informative content that outperforms the existing content in your niche. The idea behind this technique is to create content that is better than what already exists so that people will link back to it and share it on social media.

To start implementing the skyscraper technique, you need to identify popular topics in your industry or niche. Conduct research and find out what kind of information people are searching for online. Once you have identified these topics, create comprehensive blog posts, infographics, or videos around them.

Make sure your content stands out by providing unique insights, data-driven analysis, or expert opinions. To increase visibility, promote your new and improved piece of content through email outreach or social media channels where you can engage with potential readers.
Online Community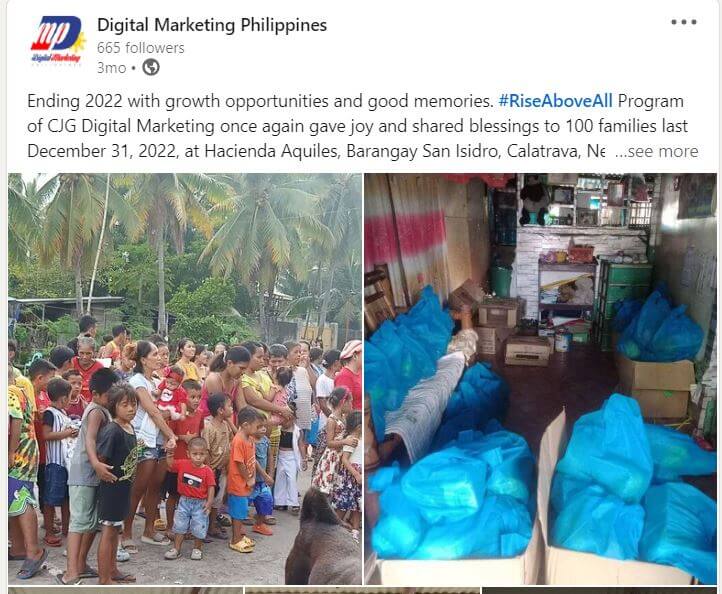 Source: Linkedin
Online communities can help you build a loyal fan base and drive more visitors to your site. By creating an environment where people can communicate with each other and share thoughts, ideas, and opinions, you will be able to increase engagement on your website.

To create an online community, start by building a forum or social media group around your niche topic. Allow users to sign up for free and participate in discussions related to your product or service. Encourage members of the community to share their own experiences and ask questions about any doubts they may have.

The key is to make sure that the content you post is relevant and valuable for your target audience. Share tips, advice, or tutorials on topics related to what you sell or offer. This way, visitors will keep coming back for more information which helps improve search engine optimization as well.

Make sure that you monitor conversations within the forum closely so that inappropriate comments are not posted. You should also engage with members of the community regularly through comments or direct messages – this builds trust among users and establishes credibility for yourself as well.
Host Webinars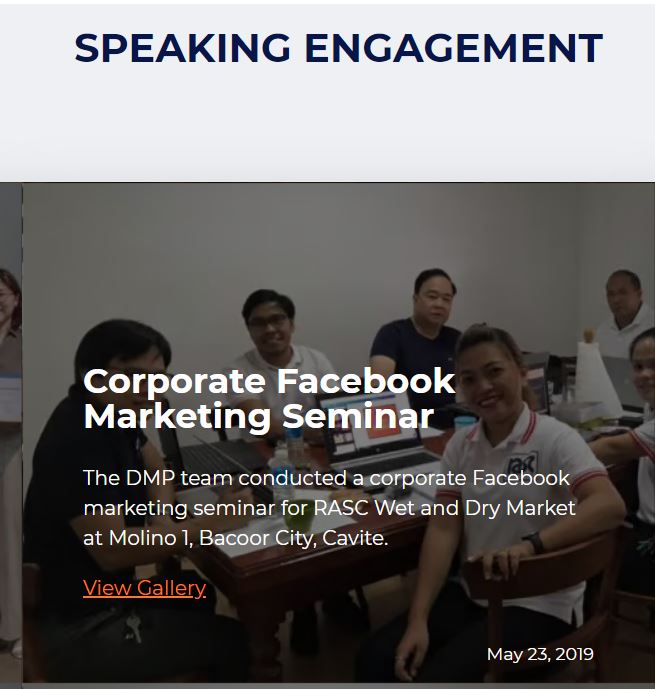 Source: Digital Marketing Philippines
Webinars are online seminars or presentations where you can share your knowledge and expertise with a wider audience. By hosting webinars, you not only establish yourself as an expert in your field but also attract potential customers to your website.

To host a successful webinar, make sure you choose a relevant topic that will be of interest to your target audience. Promote the webinar through various channels such as social media, email newsletters, and blog posts. Don't forget to create engaging visuals and slides that complement your presentation.

During the webinar, engage with your audience by asking questions and encouraging them to participate in Q&A sessions. Provide valuable resources such as handouts or worksheets that attendees can download after the session.

After the webinar is over, make sure you follow up with attendees by sending thank-you emails and providing links to any additional resources discussed during the session. This will keep them engaged with your brand even after they've left the webinar platform.
Attend Conference
Attending conferences is one of the most effective ways to generate website traffic. Not only do you have the opportunity to network with like-minded individuals, but you can also gain valuable insights and knowledge from industry experts.

At a conference, you can showcase your brand and share your expertise through speaking engagements or by setting up a booth. This will help increase awareness about your business, attract potential customers, and drive more traffic to your website.

Conferences often have social media coverage, which allows for increased visibility for both attendees and sponsors alike. Utilizing these platforms can lead to increased engagement on your own social media channels as well as an influx of new visitors to your website.
Conclusion
Generating website traffic requires time and effort, but using these free methods will definitely pay off in the long run. By implementing these strategies into a broader marketing plan, businesses can generate more website traffic without having to break the bank on expensive advertising campaigns.
Remember that consistency is key when it comes to building organic traffic over time, so stay committed to executing these tactics regularly.
Work with the top SEO agency Philippines to drive traffic to your website. Digital Marketing Philippines (DMP) offers high-quality and professional SEO Services that can help you easily get found on Google by your most targeted prospects. We employ digital marketing specialists that can deliver high-impact solutions aimed at assisting brands with executing effective online marketing strategies.
Contact DMP today to schedule a consultation.
References:
https://www.wordstream.com/blog/ws/2014/08/14/increase-traffic-to-my-website
https://mailchimp.com/resources/5-ways-to-increase-website-traffic/
https://blog.hubspot.com/marketing/increase-website-traffic
Jomer B. Gregorio is a well-rounded expert when it comes digital marketing. Jomer is also known as a semantic SEO evangelist and practitioner. Check out our Digital Marketing Services today and let us help you in achieving positive and profitable results for your business.